Congratulations on making a wise decision
to invest in the Instant Cash Magnet PLR
basic package, which includes all the training and sales material for the Instant Cash Magnet product.
Your purchase is ready to download now but as an Instant Cash Magnet customer you are qualified to UPGRADE your package with an exclusive discount.
You'll only see this offer once, because it's a limited time special offer for new customers only.
Nobody else can buy this upgrade AT ANY PRICE.

Before we tell you what's in this exclusive upgrade package, let me ask you…

How much time and money do you spend driving traffic to your products?

Hundreds of dollars on paid traffic?

Days or weeks recruiting affiliates?

Hours and hours of boring, repetitive work trying to attract free traffic?

And after all that, only a small percentage of potential customers will ever buy your product on the spot, 90% or more of the people who visit your site will leave without doing anything… and you'll never see them again.
With the Instant Cash Magnet Upgrade package you can send the same traffic to a high-converting squeeze page advertising a free 'Instant Cash' ecourse. Let's say just 40 visitors of every 100 optin to receive the free course, that's 40 new subscribers to your list (ON TOP of the buyers who purchase right away when your optin form sends them on to the sales page for Instant Cash Magnet).

700% more leads from the same traffic, just by making this one tweak!

Your autoresponder sequence them delivers them a short but super-high quality 'mini course' that effectively presells them on Instant Cash Magnet, and drives them back to your site to buy.

Pick up just one more sale and you just increased your revenue by 25% effortlessly -AND- you still have all those extra subscribers on your list to market other offers to.

But that's not all.

Your upgrade package also includes an upsell product you can offer to your buyers to increase your profits even further.

If just one in three buyers also purchase the upsell (at three times the price of your front end offer), you're looking at up to 300% more revenue without spending a single penny more on traffic, or doing a minute of extra work.

So what do you get in this Pro Upgrade Package? There are three components:
Module #1
High Converting Squeeze Pages
We'll give you 5 high-converting squeeze pages to capture subscriber information and add potential buyers to your list. Building a list of potential customers means you can keep promoting Instant Cash Magnet to maximise sales, AND rake in unlimited profits promoting other offers.
Module #2
We create attractive, high-converting squeeze pages every day. You'll benefit from our expertise with this professional written, split tested and optimised magnetic copy.
Module #3
We've even prepared a complete e-course delivered by autoresponder emails to skyrocket your sales by promoting Instant Cash Magnet to your subscribers.
Module #4
10 Additional Training Videos
Ten further training videos that expand Instant Cash Magnet and give customers a step-by-step immediately actionable blueprint to implement what they learn in the main course, and start making money right away.
Module #5
Want to add your own information to the additional videos, or create even more videos that match? No problem! We'll include the PowerPoint PPT files to make it easy for you.
Module #6
Buyers love to listen to training on their iPods or in the car, so we include the MP3 audio files for the additional training to let you offer them just that opportunity.
Module #7
Yes, we do include the sales site for the upsell product! It comes with sales letter and download page. Just put your order button on it, upload and you're ready to squeeze more profits from every sale you make.
Module #8
Complete Set of Upsell Graphics
We are serious about giving you absolutely everything you need to get into profit quickly, including every single graphic you will ever need for your upsell website, including download button, header and footer graphics, the works.
Module #9
We are product creators; we have launched dozens of successful products and supported many others. We've learned how to create high-converting sales copy - and you'll reap the benefit of our experience with state of the art sales copy to sell your upsell offer.
Module #10
It's your upsell product, and maybe you want to customise the look and feel to set yourself apart. That's why we include the PSD Photoshop files for all the graphics, so you or your designer can quickly and easily make whatever adjustments you'd like.
Module #11
With this incredible sales video presentation, you can rest assured you'll make money. Our professional copywriter has written a very persuasive video script to ensure the highest sales conversion possible."
Module #12
Complete Affiliate Center
To make it super easy to recruit and motivate affiliates to bring traffic to your funnel, we'll provide you with an affiliate page already formatted with animated banners and the swipe emails for your affiliates to use.
Module #13
Swipe Emails For Your Affiliates
We have prepared a set of highly effective emails ready to use, so you can provide them to your affiliates to skyrocket your sales by promoting your local marketing training.

These emails will generate a craving for your product. Your affiliates just need to set them up in their autoresponder, and then they (and you) will be ready to make some more easy money.
Module #14
Banners are highly effective when used to advertise online. Animated banners grab viewer's attention a lot more. So we have decided to create a complete set of banners, so you don't spend unnecessary time and money creating them.
Module #15
Traffic Generating Resources
Start driving traffic to your offer with a set of 10 professionally written, high-quality articles, and 10 pre-written Tweets to get your social media followers excited about your product.
With this upgrade you'll be able to:
Charge 3 times the price of the front end offer alone
Skyrocket your earnings per visitor instantly and make up to 300% more
Give your customers an immediately actionable blueprint to make money immediately – they'll love you for it!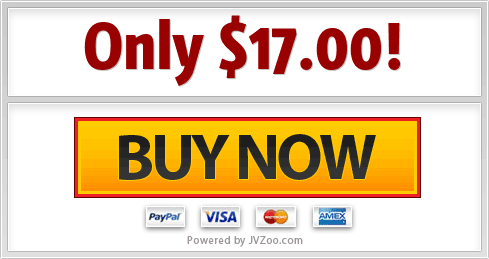 Fast Action Bonus #1:
Become A Top Notch Writer
Some of your customer will want to work to be the best they can be at making money from writing. Once they get away from the "back against the wall" stage, they'll be ready to learn how to build a real writing business. You can use this as a business in a box package to sell to your list also.
Fast Action Bonus #2:
Your customers can be Ghostwriters and earn easy money quickly. Show them how with this great little guide. This is a booming market.
Fast Action Bonus #3:
11 Easy Ways To Get Clients Without Having to Cold Call
One of the best ways to get clients quickly is to do the things that most people aren't willing to do. Show your customers how to go offline and find tons of clients hungry for their skills right now.
Fast Action Bonus #4:
Your customers may be intimidated by writing or making money by creating content. Keep them on your list by easing their mind with solid writing tips to boost their confidence.
Fast Action Bonus #5:
WP Offline Pricing Pro PLR
Your customers will need to price their services on their Wordpress blog. This little plugin will help them build a professional presence and get clients fast.
Fast Action Bonus #6:
Write eBooks Publish Them On Amazon And Start Living The Author Lifestyle
Use this fantastic ebook as a bribe to take your instant cash buyers deeper into your marketing funnel. Make it ready for sell or break it up for reports to keep them engaged. If you keep providing help in this new market, they will learn to love you and your content. That means you'll sell more.
Once inside you'll get EVERYTHING
ready to download: